Since 1998 I have enjoyed growing wildflowers on public property in my neighborhood. My reward has been a challenging stimulus of mind and body. It costs me little, leaves a small carbon-footprint, and helps to keep me healthy and fit into my eighties. My city happily lets me use their water to grow my vegetables on their land. It is a win-win for all.
You too can make use of vacant property in your area. Either ornamentals or vegetables will serve as outlets for your creative energies.
A photographic history entitled THE BAXTER CREEK WILDFLOWER STORY is available at the El Cerrito Public Library in El Cerrito CA. It shows the many changes over a thirteen year period. Some photo examples are below. …
Gil Patchett.
Baxter Creek Wildflowers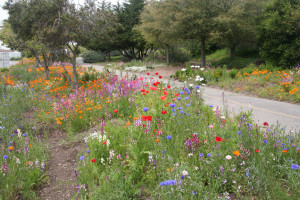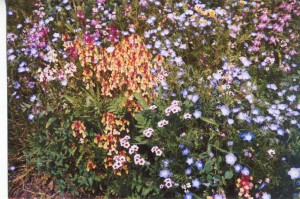 DO WHAT YOU ARE ABLE ….. Be Certain to VOTE.!

501c3
Tax Deductible

contributions go to create media
to support informed and inspired choices.